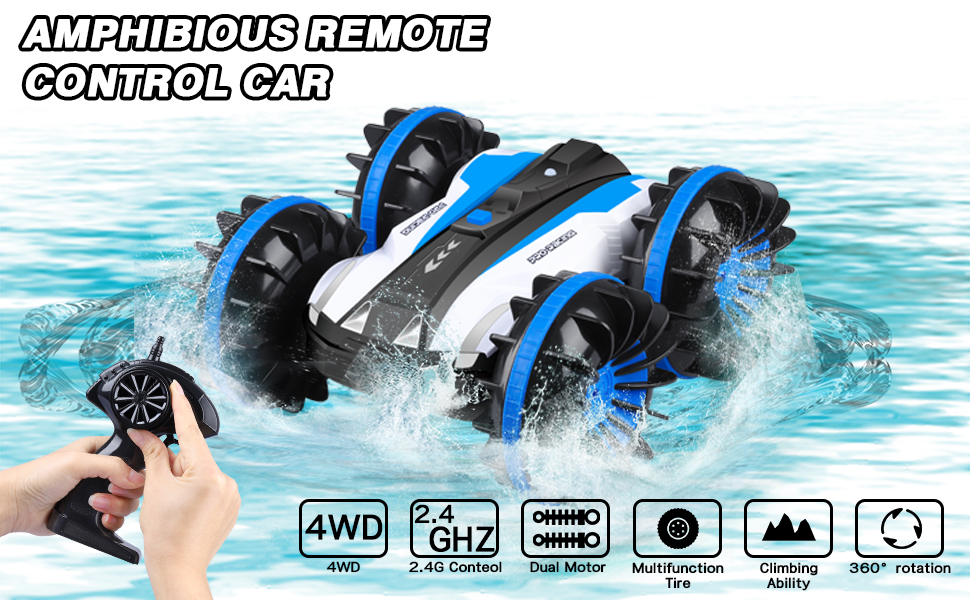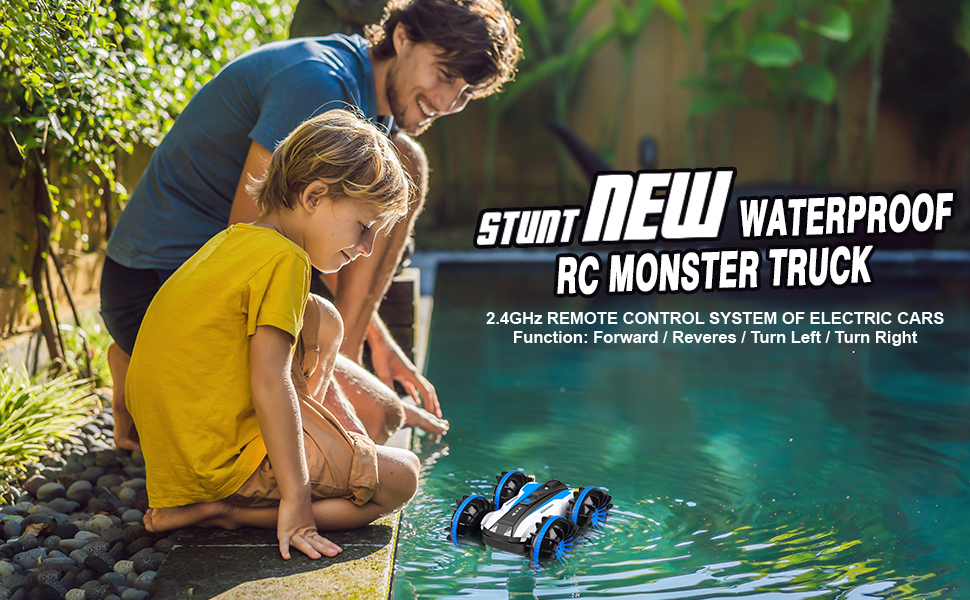 Rechargeable battery

Rechargeable battery is better

You can use the USB charge cable to charge for the car on a computer or power bank

It is made of waterproof rubber material and can be driven in water. Unique drainage system.

Please note: After using in water, please open the drain plug to drain the water

The off-road stunt racing four-wheel gear makes it flexible to complete 360° rotation. Very light and flexible, the off-road design supports it to easily break through the land, beach, muddy, grass or ocean!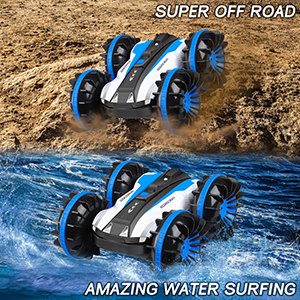 Not only a land racer but also can surf on the water! The precisely sealed design makes it water and weatherproof to conquer any extreme situation. It is a very good pool toy.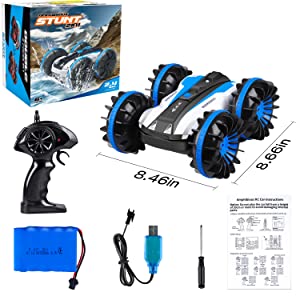 Product Packaging
Composed of a high-quality gift box with a gun-type remote control, a car rechargeable battery and a product manual.
All-Terrain & Multi-Function waterproof RC Car Boat, Car races with friends will bring you a different visual experience. This is definitely a fascinating remote control car and the best choice as a gift for kids!